Gaan Baksho LIVE FM 90.5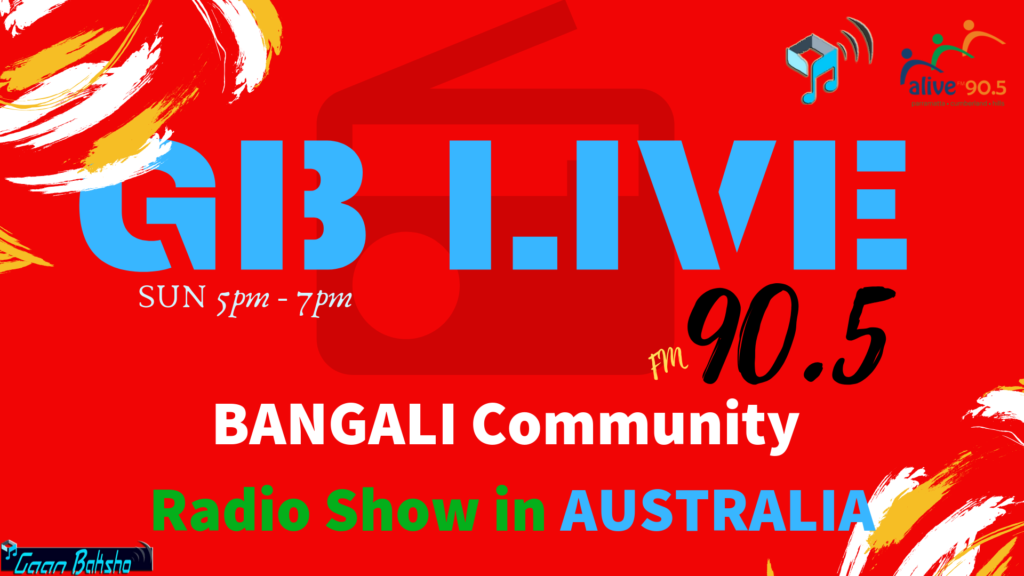 We are the first Bangladeshi Community radio show catering diverse age group of audience. The whole community has been anticipating for an ethnic program as such. Our show is committed to serve Bangladeshi Australians on a weekly basis
Radio Gaan Baksho has been dedicatedly working for Bangladeshi community since 2014 and has 10 thousand followers just in NSW.
Stay tuned for Bangladeshi Community updates every Sunday 5pm – 7pm.
We are broadcasting this Show on :
• FM 90.5
• Stream Gaan Bakhso or Alive90.5 from any online radio portal around the globe
• Stream www.gaanbakhso.com.au , www.gaanbaksho.nz or www.bangaliana.us
• Facebook LIVE
• YouTube LIVE এ
• Call 02 8080 5139 , +44 330 606 9886 or +1 (605) 472-9302 to listen LIVE.
Become a Proud Sponsor
There are opportunities for sponsorship and through this project you can reach Bangladeshi community effectively. This is not only the sponsorship but you are also supporting your nonprofit community radio to sustain.
Our radio show is broadcasting in multiple social media such as Facebook live, YouTube Live, online radios etc.
With you co-operation and collaboration our show can reach new heights and bring you business from our community
There are also opportunities to be title sponsor for each segment. It's only $120/wk – 3 m to 1yr contract. ex. "Your business" presents "Mithai Vander" – segments for sydney's exclusive deals….
Contact us for any enquiry here