[ Last update: July 10, 2019 ]

Bangladesh and Australia have excellent bilateral relations. Australia was the first country form the developed world to accord recognition to the independence of Bangladesh in 1971. Since the establishment of diplomatic resident mission in each other's capital, bilateral relation between the two countries continued to grow and deepened.
The consulate of Bangladesh can inform you about the scope of services they offer. Always contact the Bangladeshi consulate before a visit since not every consulate in Australia offers visa and/or passport services.
The Bangladeshi Consulate in Sydney is not the only Bangladeshi consular office in the region. For your convenience we also listed below all other consulates of Bangladesh located in Australia. Keep in mind that a consulate can have more or less or different consular services. A Bangladeshi consulate can be found in the city of: Perth, Melbourne, Adelaide, new Zealand, Fiji and Brisbane.
Notice for Sydney Consular Camp 2019: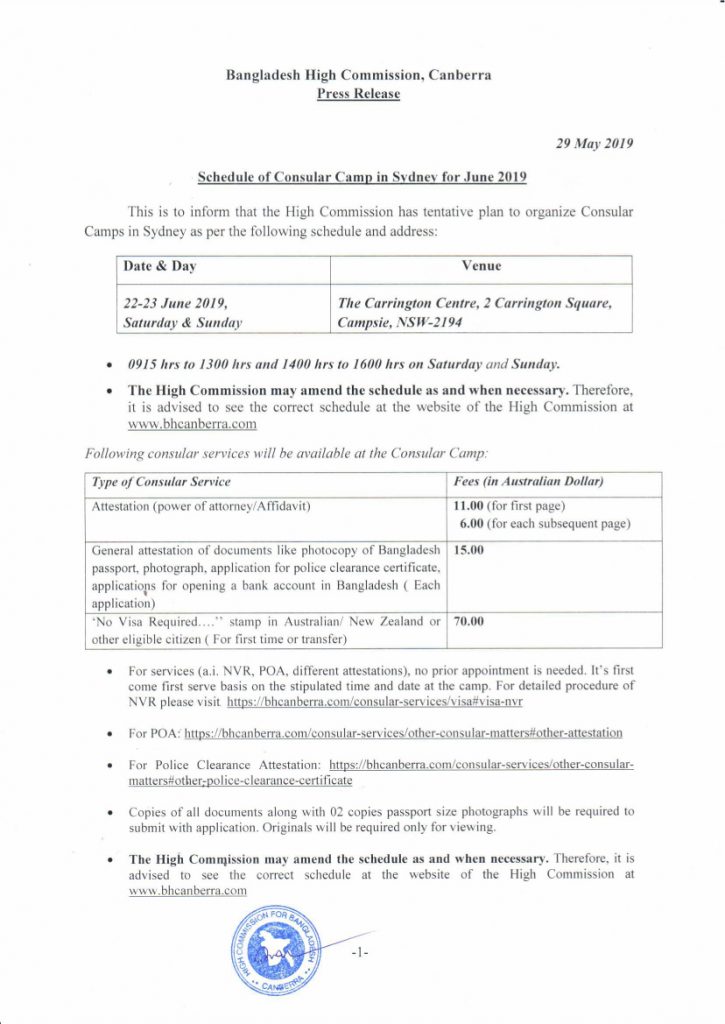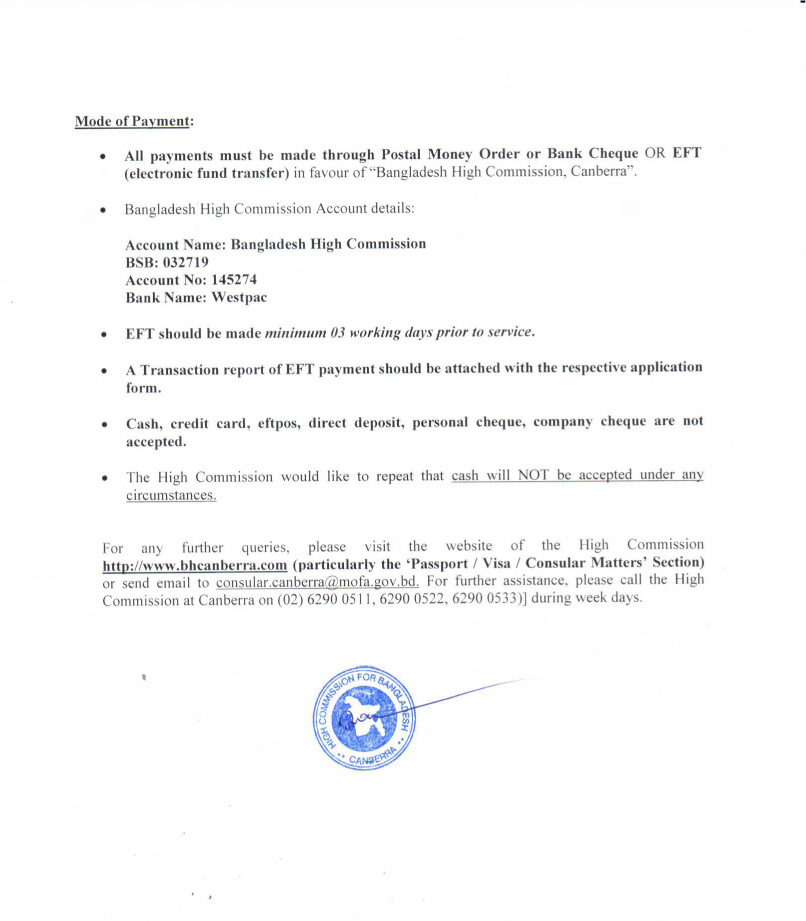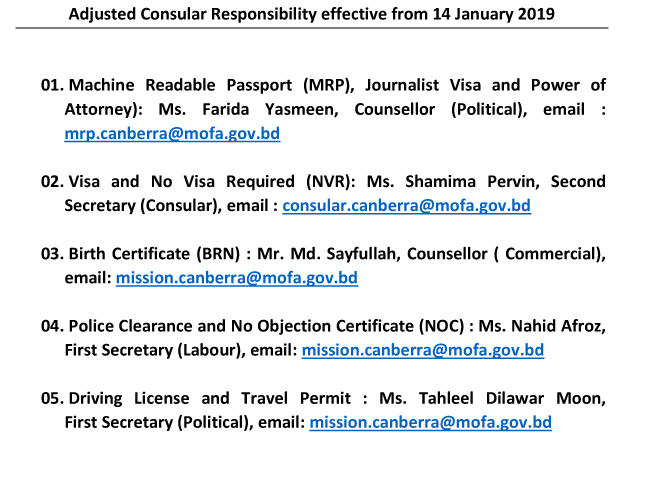 Notice for Consular Camp in Melbourne, Perth, Adelaide, Brisbane, Fiji and Auckland 2019:
Coming Consular Camp Date & Time in Adelaide: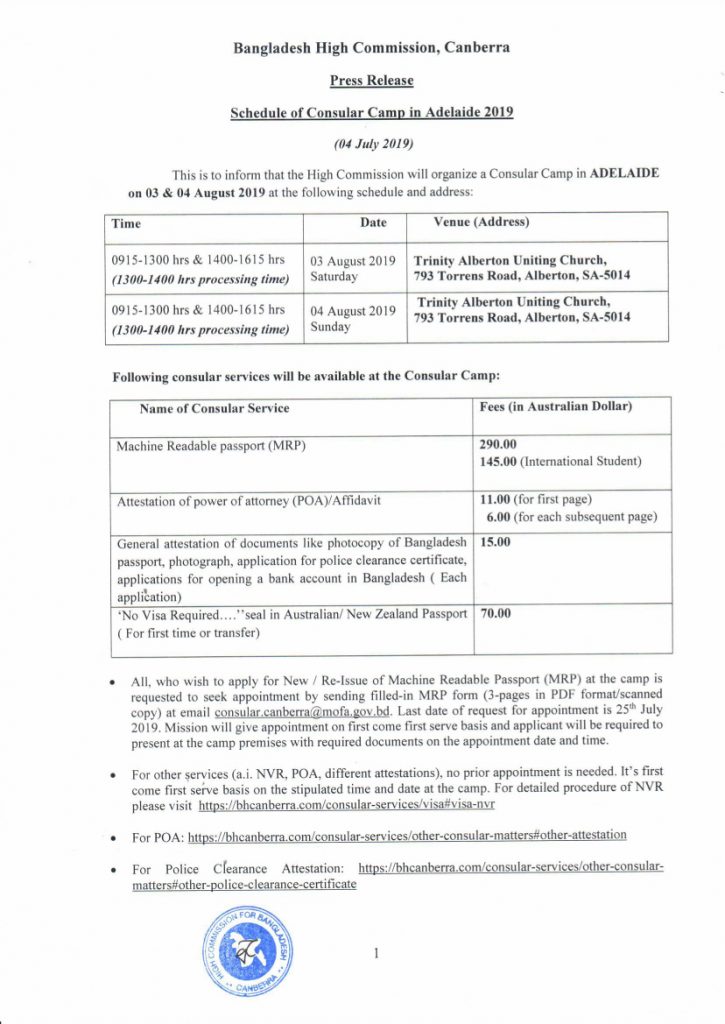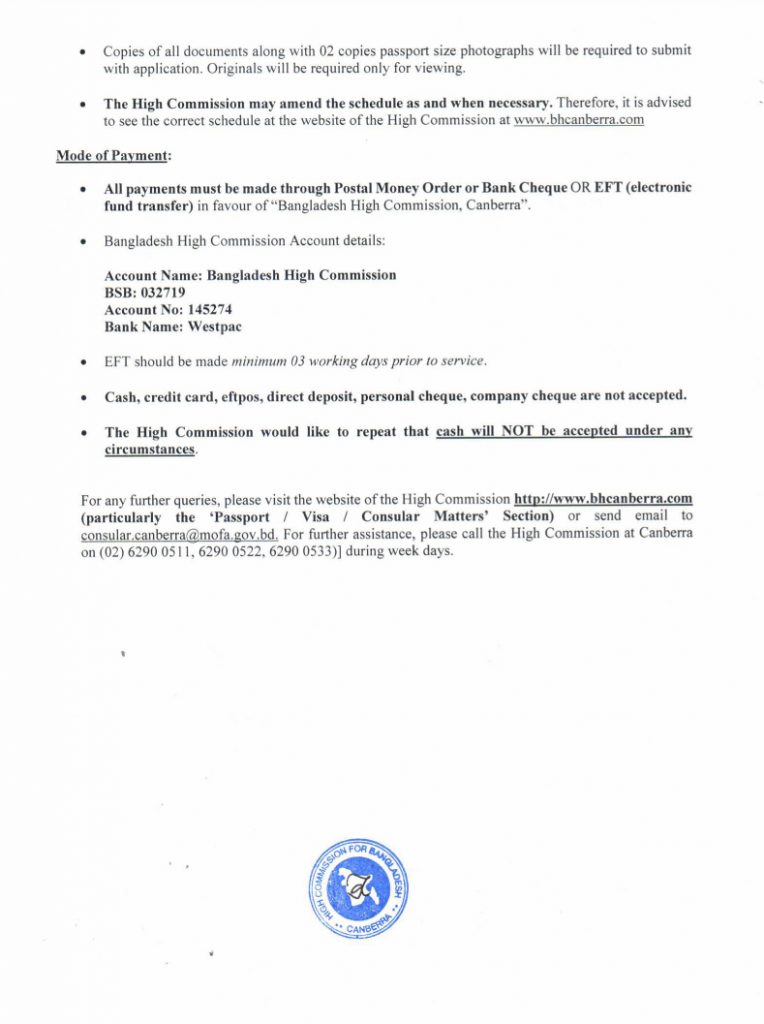 ---
Coming Consular Camp Date & Time in Perth: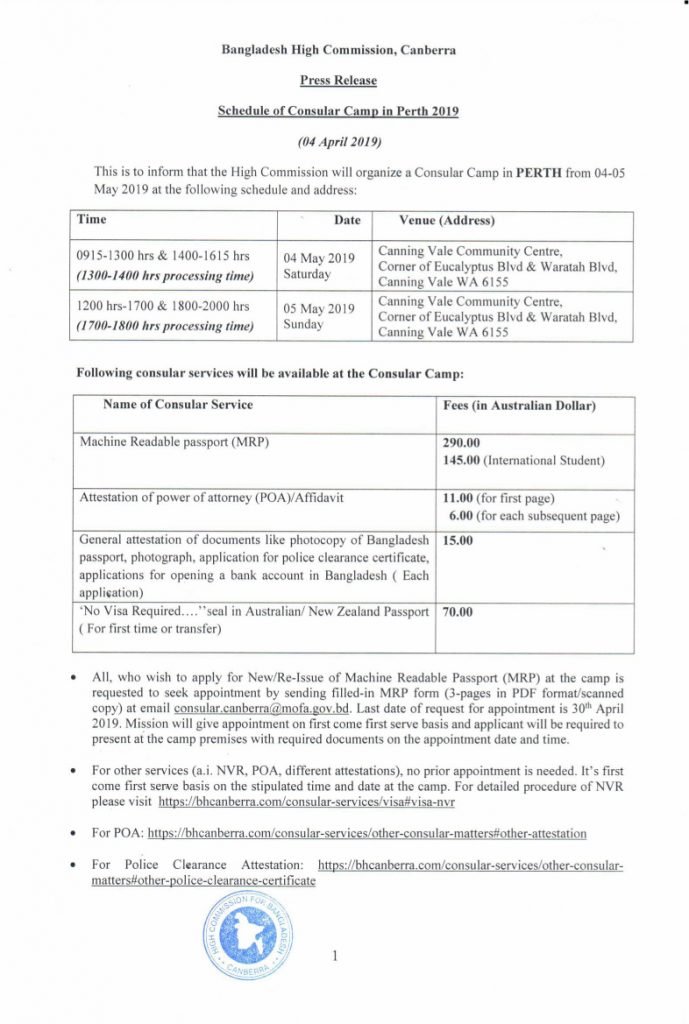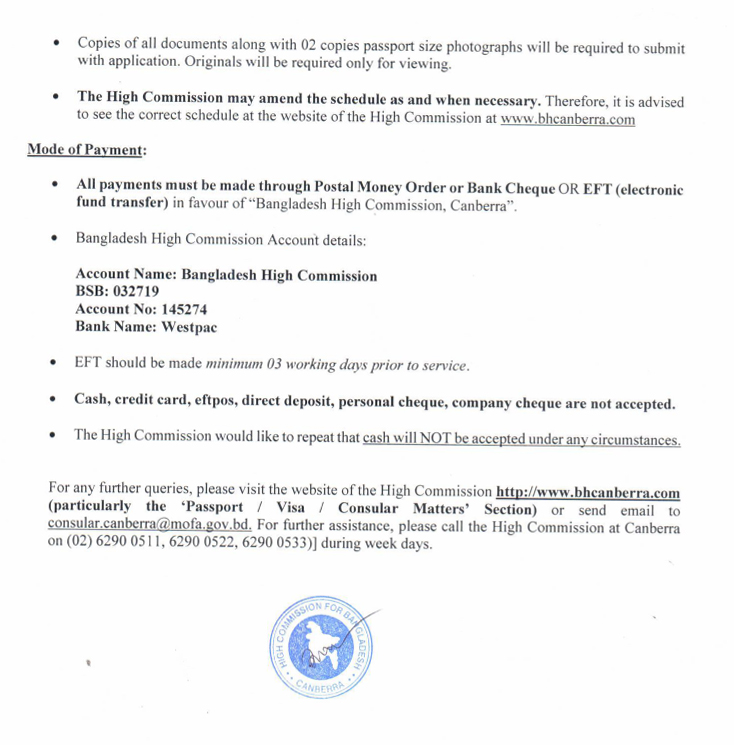 ---
---
---
Contact details of Honorary Consuls/Consuls General of Bangladesh in Australia, Fiji & New Zealand:
---
---
Data collected from Bangladesh High Commission Canberra

57, Culgoa Circuit, O'Malley, ACT 2606
Canberra, Australia

T: +61 2 6290 0511, +61 2 6290 0522, +61 2 6290 0533
F: +61 2 6290 0544, +61-2 6290 0566

Website: www.bhcanberra.com