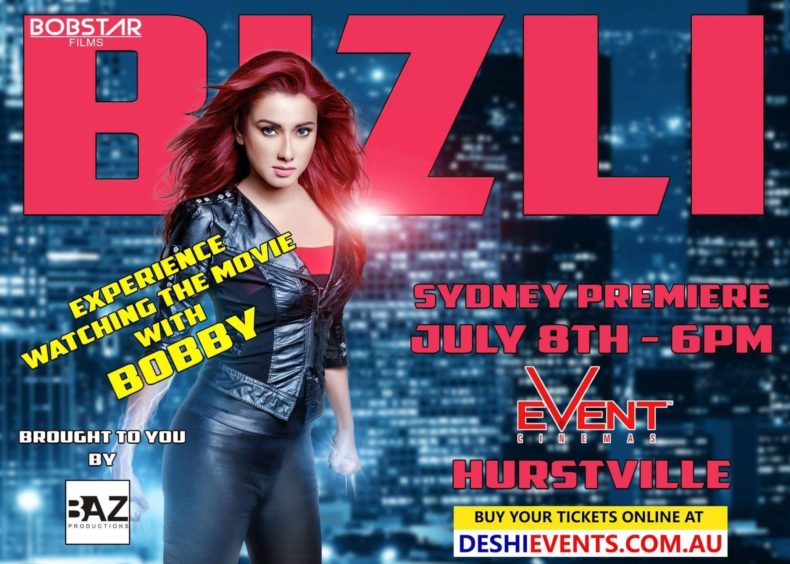 Movie: BIZLI || Sydney
Date08 Jul, 2018
Starts18:00
Ends21:00
VenueGreater Union Cinema Hurstville
LocationPark Road, Hurstville , NSW, 2220
StatusTickets Available
Bizli is a 2018 Bangladeshi sci-fi film, directed by Iftakar Chowdhury, and produced by Bobstar Films. It stars Bobby as the protagonist and Indian actress Satabdi Roy as the antagonist. The film was released countrywide on 13 April 2018. The movie is the first superhero movie in Bangladesh to possess an original script and story line. It has been shot in Iceland, India, Thailand and Bangladesh, with multi-national cast and crew.

Actress BOBBY will be present during this Sydney screening. You all can experience the movie together with her presence

Director: Iftakar Chowdhury
Writer: Iftakar Chowdhury
Stars: Eamin Haque Bobby, Zahid Hasan, Ilias Kanchan |
Date: Sunday 8th July, 2018
Time: 6pm
Movie Duration: 2 Hour 20 Minutes

For queries regarding this event, please contact with the organizer at 0422 691 313, 0416 345 681, 0403 127 175.



Movie Trailer
Get Direction here
Use TransportNSW Planner
---
---