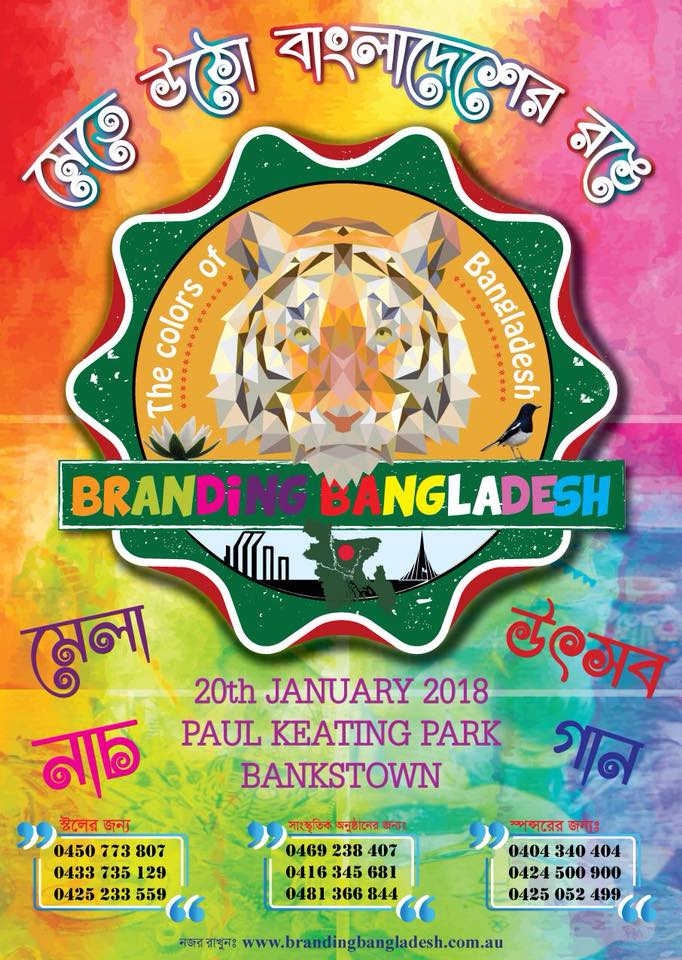 The Colors Of Bangladesh || Bankstown Festival
Date20 Jan, 2018
Starts02:00 pm
Ends10:00 pm
VenuePaul Keating Park, Bankstown
LocationNext to Bankstown Library
StatusFree Entry
"Colors Of Bangladesh"
by
BR

AN

DI

NG

BA

NG

LA

DE

SH
Bangladesh is a country of colors and emotion. While every organization has different goals and objectives for participating in trade shows. Trade shows and exhibitions is the best way of showcase all type new products and technology on one place in the global market. In present day, marketing is very important parts of business and every trade show success depends upon its profile. It is important to choose the best exhibit display booth that meets your marketing needs and budgetary requirements. This includes evaluating different sizes, designs, and configurations of trade show exhibits. Trade fair provides business with the opportunity to meet thousands of genuine major decision makers from the diverse and growing industry, along with national and international visitors.

Trade show profile need to show brings together the best selection of products and technology that includes all segments of today's trends of global market. The visitors can explore latest designs and modern accessories in the exhibition. Numerous exhibitors and visitors are supposed to be participating in this leading show from Bangladesh.

The first Bangladeshi festival in Sydney of new year, "Colors Of Bangladesh". Organised by " Branding Bangladesh ". We introduce Bangladesh to the world. It will be a little Bangladesh in Sydney.
The festival will offer:
_____________________________________________
– Free entry for all
– Guest Singers from Bangladesh
– Cultural Events
– Traditional Food and Drinks
– Traditional Cloths & Ornaments
– Band Show
– Fashion Show
– Close to Station and Free parkings
– Local Artist's and Kid's Show
– Space to Pray
And so many fun and joyful events…

Free Parking:
-On street
-On Paul Keating Parking
-Under the Library parking
-Huge parking in Bankstown Mall

Please call us for stall booking, Sponsor, Performance and Advertisements.

4 any Info:
Noman Shamim: ‭0468 313 693‬
S M Aminul Wrubel: 0416345681

For Stall Booking:
Nusrat Tanjina: ‭0410 043 702‬





Bankstown Mela 2018 Promo
Get Direction here
Use TransportNSW Planner
⚜ Check our All events
HERE