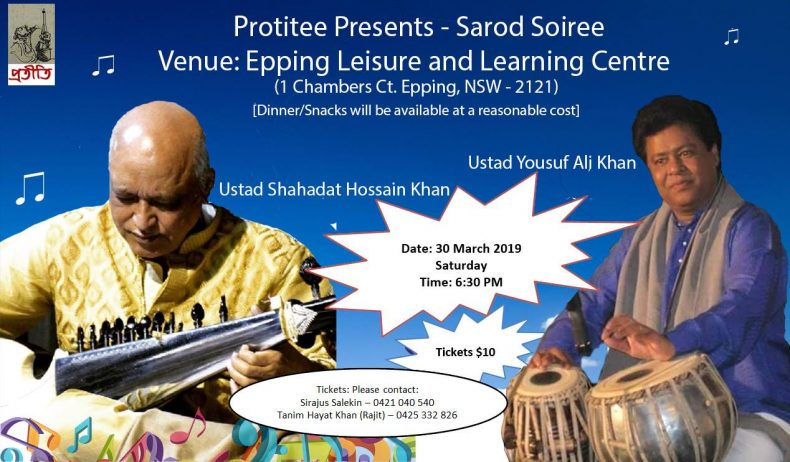 Protitee presents Sarod Soiree || Sydney
Date30 Mar, 2019
Starts18:30
Ends22:00
VenueEpping Leisure and Learning Centre
LocationChambers Ct, Epping NSW 2121
StatusTickets Available
Protitee Presents
Sarod Soiree

'Ekushe Podok' receipant renowned International Sarod artist Ustad Shahadat Hossain Khan is performing Sarod on 30 March 2019. Along with him in Tabla is Internationally reputed musician Ustad Yousuf Ali Khan.

A no miss event to enjoy the Indian Classical Instrumental Music at its best!

Ticket Pricing (Limited Seats available on the venue):
$10 each (60 tockets)
Ticketing:
Sirajus Salekin: 0421 040540
Tanim Hayat Khan (Rajit): 0425 332826
Get Direction here
Event forecast
Mar 30
Heavy rain in the morning and breezy starting in the afternoon.
Use TransportNSW Planner
---
---