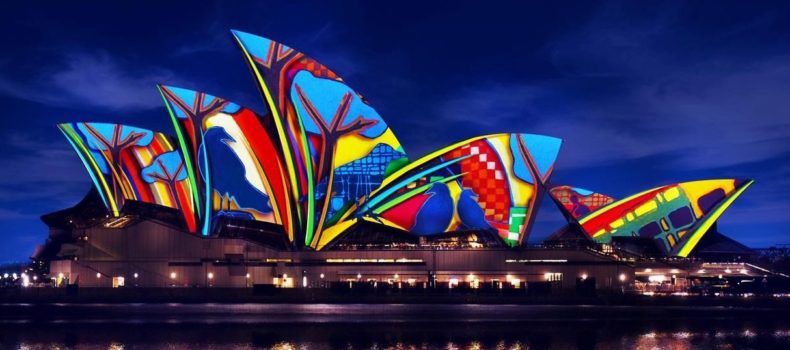 Public Holidays in Australia 2018
What are public holidays?
Public holidays are special opportunities to relax. They're gifts Australians get every couple of months – a day or two off work without having to burn any annual leave.
What makes these public holidays even better is how they can be mixed with a weekend – and even a day or two of precious annual leave – to create a heavenly long weekend! These long weekends are really where the magic happens.
A three-day or four-day weekend is all the time you need for a memorable adventure. It's enough time to grab a hire car and road-trip it, or fly anywhere in Australia or destinations like Bali or Malaysia. It's all the time you need to book a campsite or cabin by the beach and 100% chill with friends.
That's why we exist: to help you start planning to make the most of your public holidays this year and next year. We're your trusted resource for holiday dates, and our travel guide is inspiration for just some of the local places you can make your destination.
The meaning behind public holidays
Public holidays serve another purpose, too. They remind us of our shared and evolving identity. Christmas, Anzac Day, Queen's Birthday and Labour Day may not mean that much to you, but they are milestones that – every 365 days – recall the people who came before us and built the nation we call home. For better and for worse.
The meaning of public holidays is not set in stone. Each of us gives our official public holidays meaning as we invest time in thinking about them and debating them, celebrating, commemorating or ignoring them.
Here's the cool thing: Some of the most valuable days for our society to remember are not even official public holidays. World Refugee Day, International Women's Day and World Teachers' Day are not days-off, but they are days we should each make the most of to help tell others about important issues at home and abroad.
So what are you waiting for? Start planning now to make the most of your public holidays!
Note: information about laws and regulations related to public holidays is viewable below the 2017 national list.
℘ Public Holidays 2018
Note:
— South Australia has a part-day public holiday for Christmas Eve and New Year's Eve from 7 pm to 12 midnight.
— Easter Tuesday is a restricted public holiday in Tasmania. Observed by some awards/agreements and the State Public          Service.  To check award ring Fair Work Infoline on 131394.
— Ekka Wednesday is observed in Brisbane area only.
— Melbourne Cup Day is observed in all of Victoria unless alternate local holiday has been arranged by non-metro council.
Laws and regulations
Australia celebrates seven national public holidays that are recognised in each of the eight states and territories. However, each state also has its own public holidays that are recognised in their region. Some of these holidays may be the same as other states or simply celebrated on different days.
Public holiday law is determined by each of the states and territories of Australia. The federal government has established only the seven official holidays and has granted each area their own power to create additional holidays for their areas.
The Fair Work Act of 2009 requires that all employers provide additional pay to their employees that are required to work on a public holiday. Most work contracts in Australia provide employees with a pay rate of double and one half their normal per hour rate for all work completed on a holiday.
Commerce is restricted or prohibited on some national holidays such as Easter and Anzac Day morning. Also, if an employee is required to work on public holidays due to the nature of their job, they are still entitled to the premium pay rate for holiday work.
Content provided by Public Holidays Global Pty Ltd.
Average:
(average: 3.5 out of 5. Total: 2)