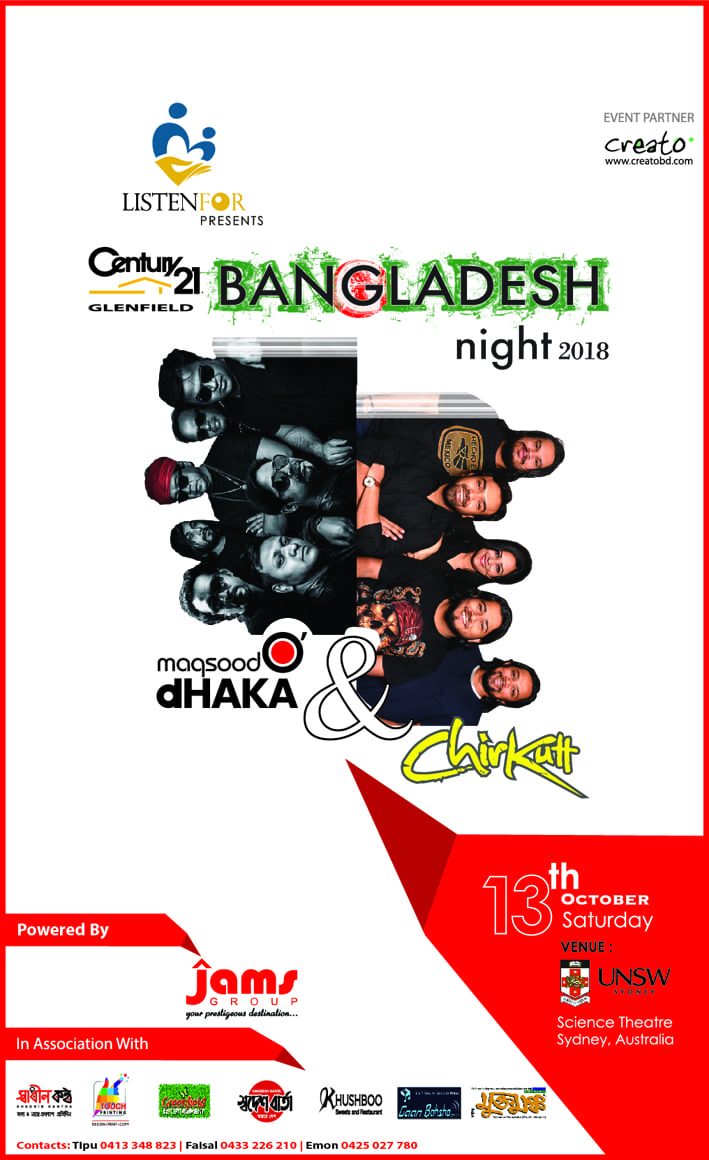 Bangladesh Night 2018 | ListenFor || Sydney
Date13 Oct, 2018
Starts17:30
Ends23:00
VenueThe Science Theatre
LocationF13, Union Rd, Kensington ,NSW 2033
StatusReleasing Soon
Excited to announce years most awaited event, a true night to remember 'Bangladesh Night 2018' YES! we're back to ooze you with WOW experience once again and to Double your festive seasons celebration!!
The night will be full of excitement with versatile, talk of the town in recent times, very first time in Australia the Band "CHIRKUTT" and the legendary – One & Only "Maqsood O Dhaka"
What else? GUESS….
Keep an eye on this page for updates..