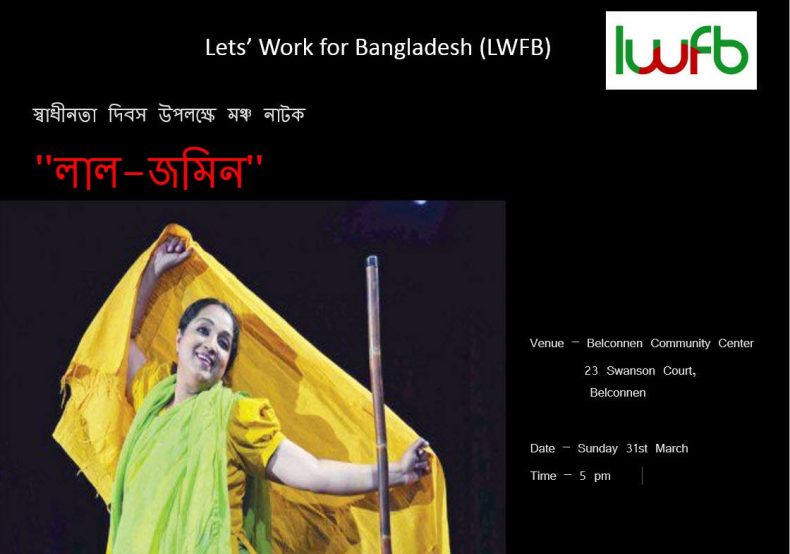 মঞ্চ নাটক – লাল জমিন || Canberra
Date31 Mar, 2019
Starts17:00
Ends18:30
VenueBelconnen Community Centre
Location23 Swanson Ct, Belconnen ACT 2617
StatusTickets Available
Let's Work For Bangladesh (LWFB) is excited to celebrate our 48th Independence with the community by organising a play ''Lal Jamin'' – a theatrical expression of the struggle of a woman during the Liberation War of Bangladesh in 1971 and its aftermath. Written by Mannan Heera and directed by Sudip Chakroborty, the play is a monodrama that is a representation of the suppression of the female freedom fighters and is a production of theatre troupe Shunyan Repertory. This production has 15 characters all played by Momena Chowdhury, one of Bangladesh's leading stage and television actresses. This play has been staged over 200 times in 64 districts of Bangladesh and abroad with the help of Cultural Affairs Ministry of Bangladesh.

LWFB is organising this event to raise funds for our own 'Bangladesh Canberra Friendship school'.


Get Direction here
Event forecast
Mar 31
Breezy and partly cloudy until evening.
---
---