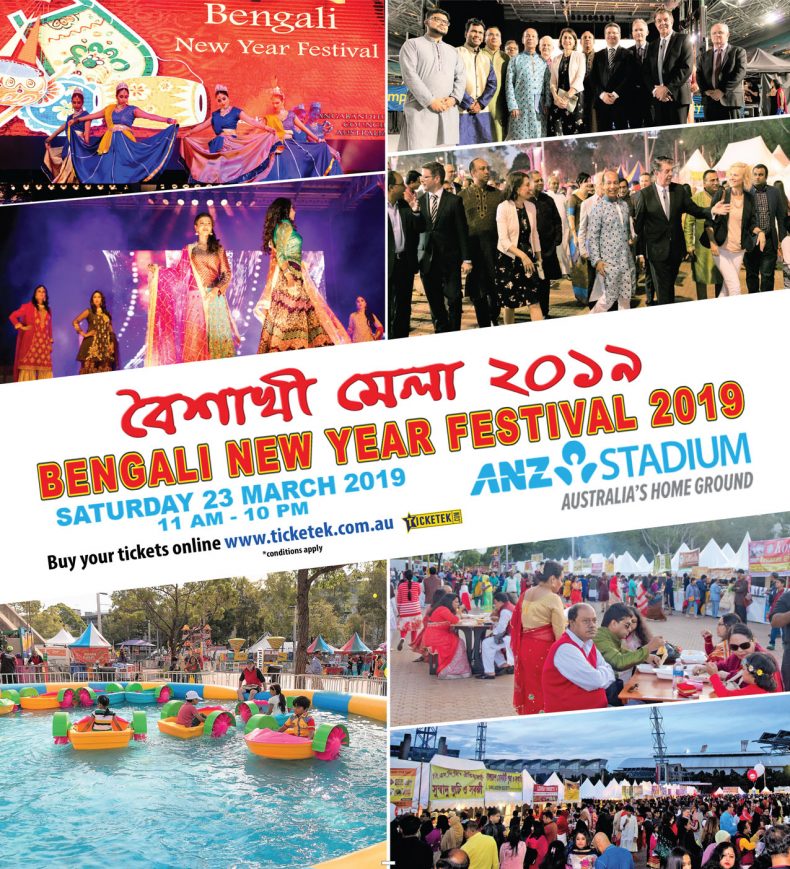 BOISHAKHI MELA 2019 | ANZ Stadium || Sydney
Date23 Mar, 2019
Starts11:00
Ends22:00
VenueANZ Stadium, Sydney Olympic Park
LocationEdwin Flack Ave, Sydney Olympic Park NSW 2127
StatusTicket Releasing Soon
Bengali New Year Festival 2019
by Bangabandhu Council Australia

The Boishakhi Mela (Bengali New Year Festival) has just arrived in the ANZ Stadium, a world class venue in Sydney Olympic Park. Bangabandhu Council Australia, a leading not-for-profit organisation of Australia's Bengali community has been organising Boishakhi Mela in Sydney since 1993. It is one of the biggest and best multicultural events hosted by the Sydney Olympic Park Authority since 2006, presently attracting over 20,000 visitors.

Over the last two decades, this event has not only overgrown the capacity of the Athletic Centre, its home-ground for last 10 years, but has also surpassed the generally accepted standards in its presentation, quality of entertainment and community involvement, bringing it on par with major Australian events.

Embracing the evolving state-of-the-art technologies, attracting scores of dignitaries from both sides of politics, drawing on community and Australian media, patrons, and exercising the highest level of professionalism, the organisers have proudly brought the event into this world class venue.



Event Promo
Get Direction here
Use TransportNSW Planner
---
---